The Internal Revenue Service encourages taxpayers to use their free online IRS tools and resources to find the information they need to get ready to file their federal tax returns.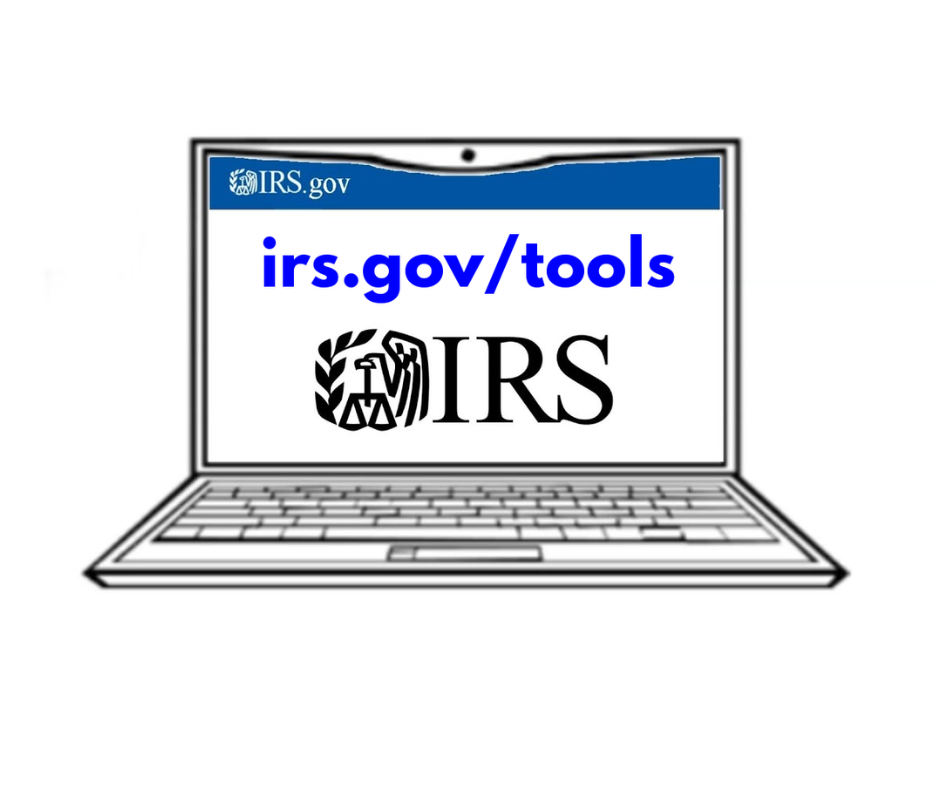 Specifically, IRS.gov is a one-stop shop for tax novices and experts alike, offering how-to guides, FAQs, calculators, estimators, and downloadable files.
The following are some of the most useful tools you can find on the IRS's website.
The Most Useful IRS Tools for Taxpayers
Remember: This is just a short list of the IRS's most useful tools. If you're looking for something that isn't here, you still might find it on IRS.gov's tools page.
Authorized e-file Provider Locate an authorized e-file provider in your area who can electronically file your tax return.
Direct Pay Make a guest payment (without registration) directly from your checking or savings account.
Directory of Federal Tax Return Preparers Search for preparers in your area who hold professional credentials recognized by the IRS.
Earned Income Tax Credit (EITC) Assistant Find out if you're eligible and estimate the amount of your Earned Income Tax Credit.
Employer ID Number Apply online for your Employer Identification Number (EIN).
First-Time Homebuyer Credit (FTHBC) Account Look-up Check your First Time Homebuyer Credit account balance and payment history online.
Free File Prepare and file your federal income tax online at no cost to you (if you qualify) using guided tax preparation, at an IRS partner site or using Free File Fillable Forms.
Get Transcript Order copies of tax records including transcripts of past tax returns, tax account information, wage, and income statements, and verification of non-filing letters.
IRS Forms, Instructions, and Publications This is a comprehensive, searchable list of helpful tax documents — everything from forms, such as the 1040s and W-4s, to lists of taxpayer rights (listed in roughly 20 languages, in fact).
Offer in Compromise Pre-Qualifier Find out if you're eligible to apply for an Offer in Compromise, a settlement for less than the full amount of tax you owe.
Online Payment Agreement Find out if you're eligible to make payment arrangements on the amount of tax you owe if you can't afford to pay all of it at one time.
Sales Tax Deduction Calculator Use this IRS tool to determine the amount of optional state and local sales tax you can claim on Schedule A of Form 1040.
Tax Exempt Organization Search Search for a charity or non-profit organization and find out if it's eligible to receive tax-deductible contributions.
Tax Withholding Estimator Estimate the amount of federal income tax your employer should withhold from your paycheck.
Taxpayer Assistance Center Locator Find a Taxpayer Assistance Center if your tax issue can't be handled online or by phone.
Volunteer Income Tax Assistance Locator Get free tax help for the elderly, the disabled, people who speak limited English, and taxpayers who qualify according to their income level.
Where's My Amended Return? Track the status of your amended return.
Where's My Refund? Check the status of your income tax refund for recent tax years.
Your Online Account Access your individual account information to view your balance, make and view payments, view or create payment plans, manage communication preferences, access some tax records, and view and approve authorization requests.
If You Found The Information Here Was Useful Please Consider Sharing This Page!