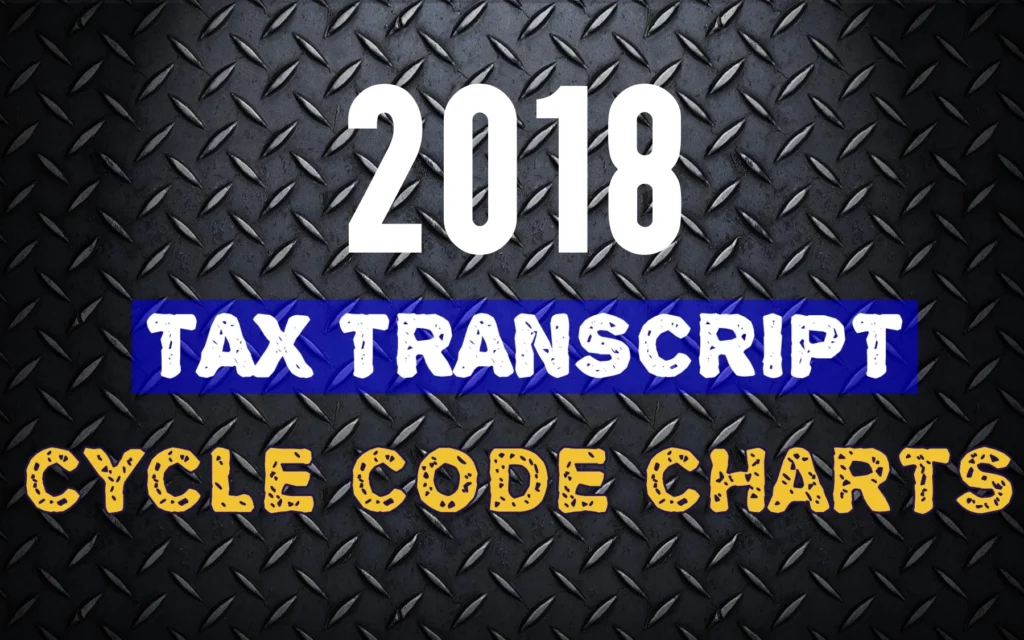 A cycle code is an 8 digit code found on your account transcripts. The cycle code indicates the day your account was posted to the IRS Master File. This date indicates the 4 digits of the current cycle year, two-digit IRS cycle week, and two-digit processing day of the week.

Cycle Code Breakdown
Example: 20180903 = (2018 – Cycle Year) (09 – Cycle Week) (03 – Cycle Day) = Tuesday, February 27, 2018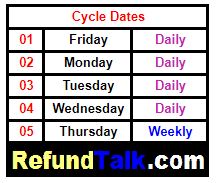 Here is an example of cycle code 20180903 on the 2018 IRS Posting Cycles
20180903 = (201809 – Cycle)(03 = Tuesday) = Tuesday, February 27, 2018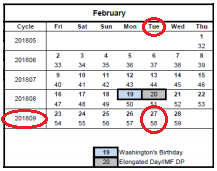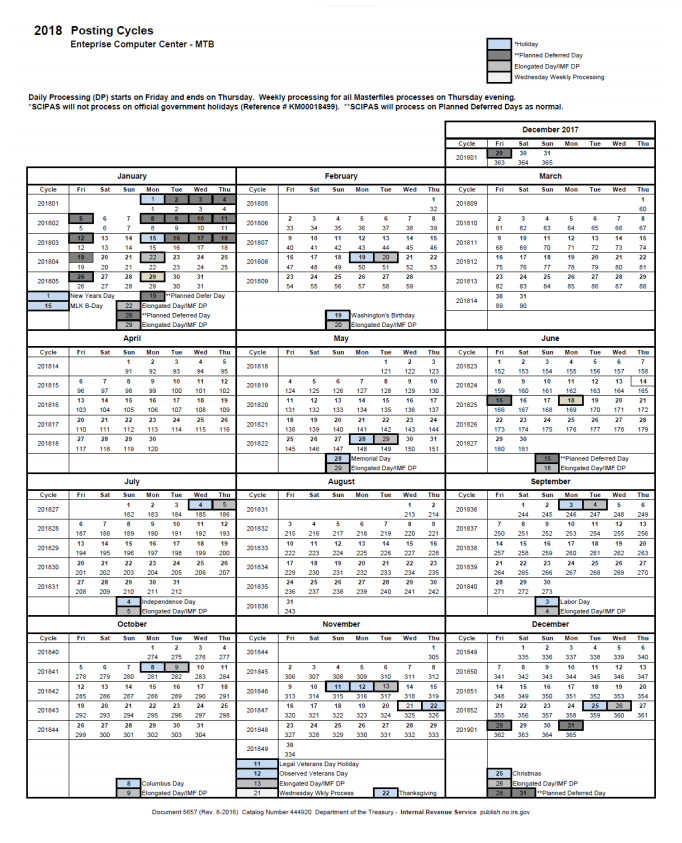 We have simplified the IRS Posting Cycles from above to make them easier to read. All you have to do is find your cycle code on your account transcript and use these charts below to determine the day the IRS began to process your tax return.

2018 Transcript Cycle Code Chart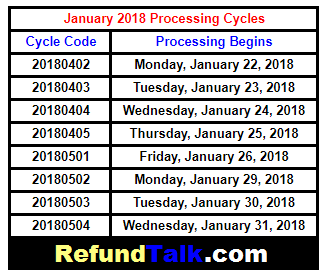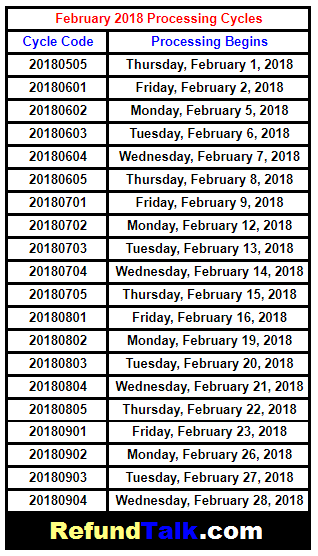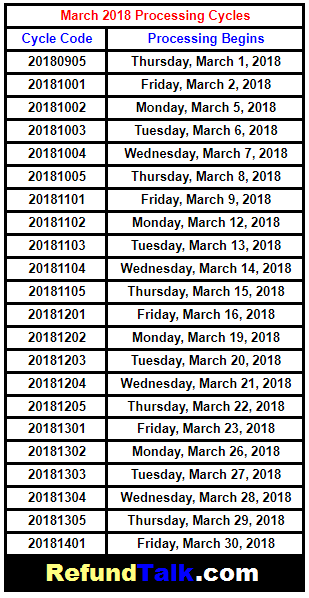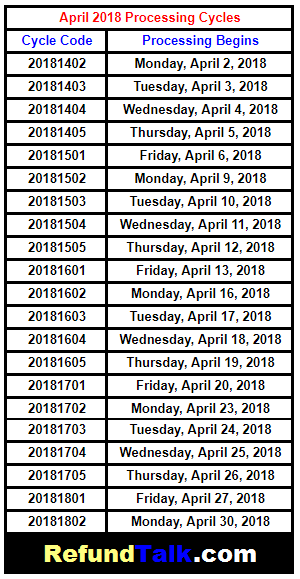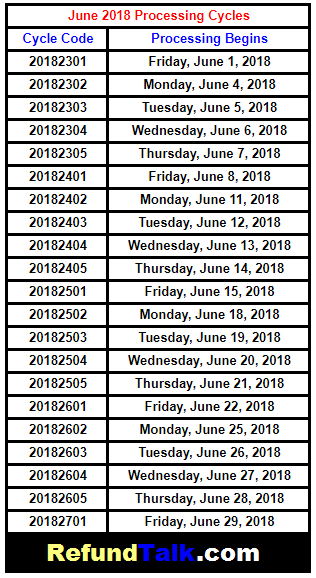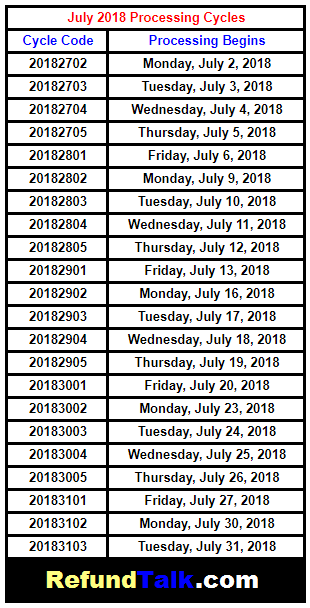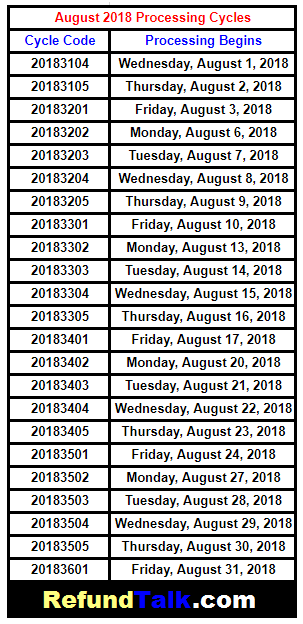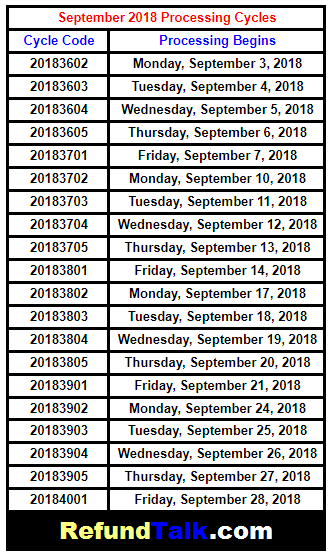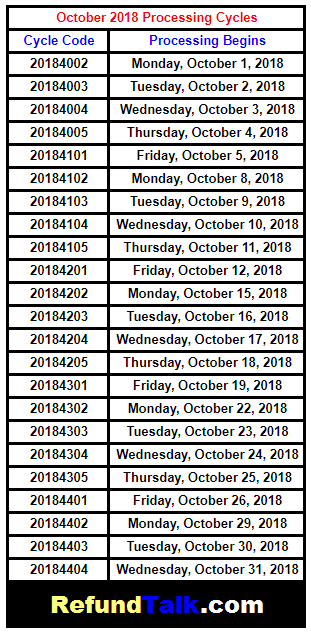 See More IRS Processing Cycle Codes! 2018 | 2019 | 2020 | 2021 | 2022 | 2023
If You Found The Information Here Was Useful Please Consider Sharing This Page!