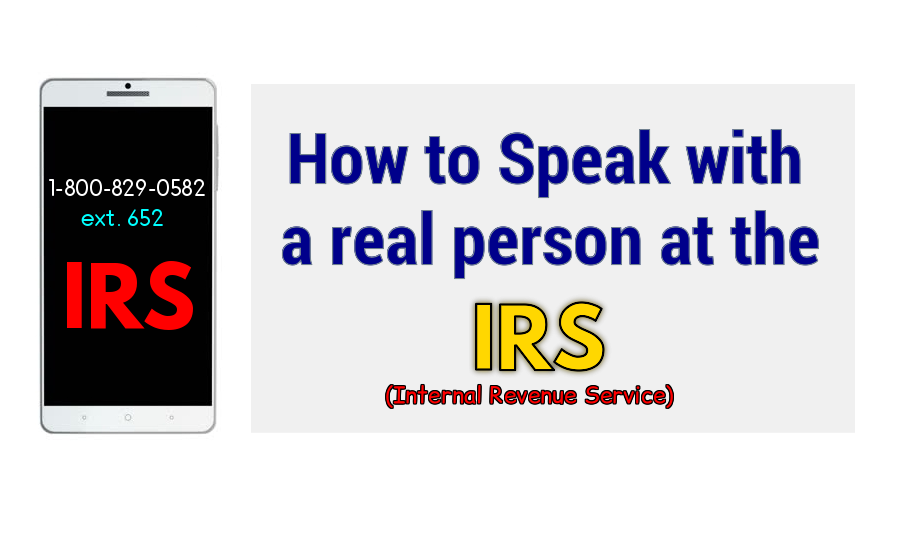 There are a variety of reasons why you may need to get in touch with the IRS. If you need to contact the IRS directly for information on your tax records, to resolve a tax settlement issue, or check your refund status, our dialable directory of common IRS Phone Numbers will help you contact the appropriate IRS office. Make sure to have your records in front of you as you call, and be prepared for long wait times.
Make note that each IRS phone number is for a specific function and needs to be considered. Customer service representatives are available Monday through Friday, 7 a.m. to 7 p.m. local time. Residents of Alaska and Hawaii should follow Pacific time. Puerto Rico phone lines are open 8 a.m. to 8 p.m. local time.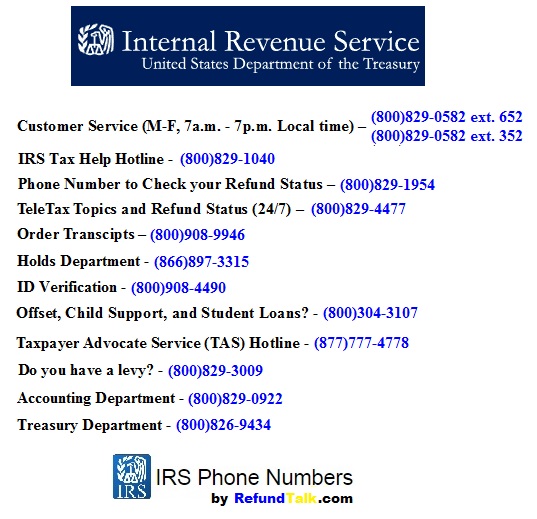 IRS Phone Numbers
Taxpayers Living Abroad (International) –
IRS Service Centers
| Service Center | Address | Phone Number |
| --- | --- | --- |
| Andover Service Center | 310 Lowell Street Andover, MA 01810 | 1-978-474-9842 |
| Atlanta Service Center | 4800 Buford Highway Chamblee, GA 30341 | 1-800-829-1040 |
| Austin Service Center | 3651 S. Interregional Highway 35 Austin, TX 78741 | 1-512-460-7948 |
| Memphis Service Center | 5333 Getwell Road Memphis, TN 38118 | 1-800-829-1040 |
| Cincinnati Service Center | 201 W. Rivercenter Boulevard Stop 11 Covington, KY 41011 | 1-800-829-1040 |
| Fresno Service Center | 5045 E. Butler Avenue Fresno, CA 93727 | 1-209-456-5354 |
| Kansas City Service Center | 2306 E. Bannister Road Kansas City, MO 64131 | 1-901-546-3697 |
| Ogden Service Center | 1973 N. Rulon White Blvd. Ogden, UT 84404 | 1-801-620-3753 |
| Philadelphia Service Center | 11601 Roosevelt Boulevard Philadelphia, PA 19155 | 1-215-516-2542 |
Local IRS Offices
If you are seeking face-to-face tax help, the IRS has Taxpayer Assistance Centers (TACs) located across the country. Note that TACs are closed on federal holidays and generally operate on a first-come, first-served basis. Visit "Contact Your Local Office" on the IRS website to find the addresses and phone numbers of TACs in your state.
AARP
FreeTaxUSA
H&R Block
Jackson Hewitt
Liberty Tax
Netspend
PayPal
Santa Barbara Bank & Trust
TaxAct
TaxSlayer
Customer Service – 1-706-922-6741
TurboTax
State Tax Departments
Below you will find the contact information to call and check the status of your tax refund for all the states that withhold income taxes. There are also phone numbers listed for general information for the various state departments in the case that you need to contact one of them regarding a missing refund, question or possible error:
Alabama
Arkansas
Arizona
California
Colorado
Connecticut
Delaware
District Of Columbia
Georgia
Hawaii
Idaho
Illinois
Indiana
Iowa
Kansas
Kentucky
Louisiana
Maine
Massachusetts
Michigan
Minnesota
Mississippi
Missouri
Montana
Nebraska
New Jersey
New Mexico
New York
North Carolina
North Dakota
Ohio
Oklahoma
Oregon
Pennsylvania
Rhode Island
South Carolina
Utah
Vermont
Virginia
West Virginia
Wisconsin

If you don't see a phone number listed in our directory please feel free to submit it to us to be listed!
If You Found The Information Here Was Useful Please Consider Sharing This Page!