The IRS announced the 2019 opening day of its Free File program, which provides free electronic filing to qualifying taxpayers, generally those who earned $66,000 or less last year. The program is opening before the regular filing season, which will begin Jan. 28, and is available only through the IRS website at irs.gov/freefile.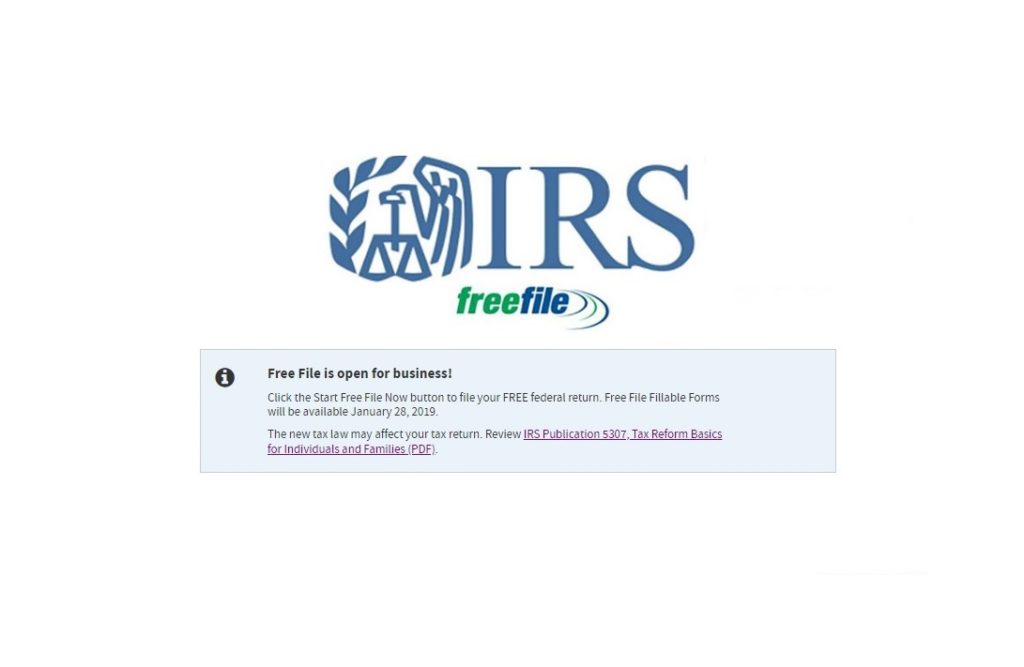 After they access the website, taxpayers can use the "Help Me" tool, which asks for information such as their age, income, and state of residence. The tool then matches the taxpayer with one of the 12 software products that are available through the program. The IRS says each taxpayer will usually have several options to choose from. Taxpayers can review all the offers made by the 12 providers if they do not want to use the tool.
Once taxpayers select a product, they will be directed away from IRS.gov to the provider's website to prepare their return. Taxpayers can also access Free File from their phone or tablet using the IRS2Go app. All active-duty military personnel who made $66,000 or less last year are eligible to use any of the 12 products.
The IRS also announced that it recently entered into new agreements with the 12 providers listed below through Oct. 31, 2021, and that these agreements provide greater consumer protection to taxpayers using the products. Among the new protections is a prohibition on provider companies having any button or link on their Free File landing pages that would take taxpayers to non-Free File programs.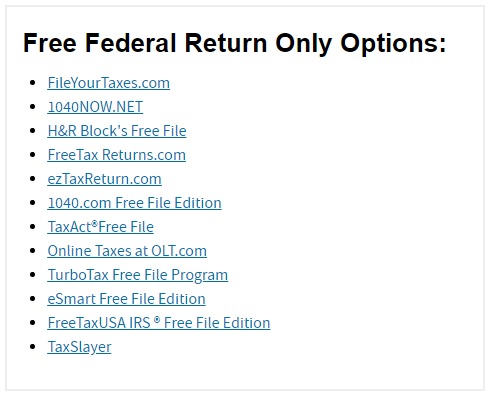 Free Federal and Free State Tax Preparation
The IRS works with the Free File Alliance each year to ensure that taxpayers have more choices for free state options as well as free federal returns. Several offer both free federal and free state options.
State tax return offers are at the discretion of the providers. Some providers also offer state tax return preparation for a fee.  Alaska, Florida, Nevada, South Dakota, Texas, Washington, and Wyoming do not have an income tax. Taxpayers living in those states only need Free File's federal tax products.
Shop and Compare: Free File Offers Best "Free" Value
Free File makes all versions of the Form 1040 available for free – the Form 1040, Form 1040A and Form 1040EZ and their related schedules. All Free File forms are available throughout the filing season, not just for a limited time.
Free File members also do not repeatedly send taxpayers additional offers that drive up costs to users. Free File members cannot make repeated contacts, and Free File members are prohibited from offering refund products. Free File is meant to be a 'safe haven' for taxpayers from these typically high-interest loan products.
If You Found The Information Here Was Useful Please Consider Sharing This Page!