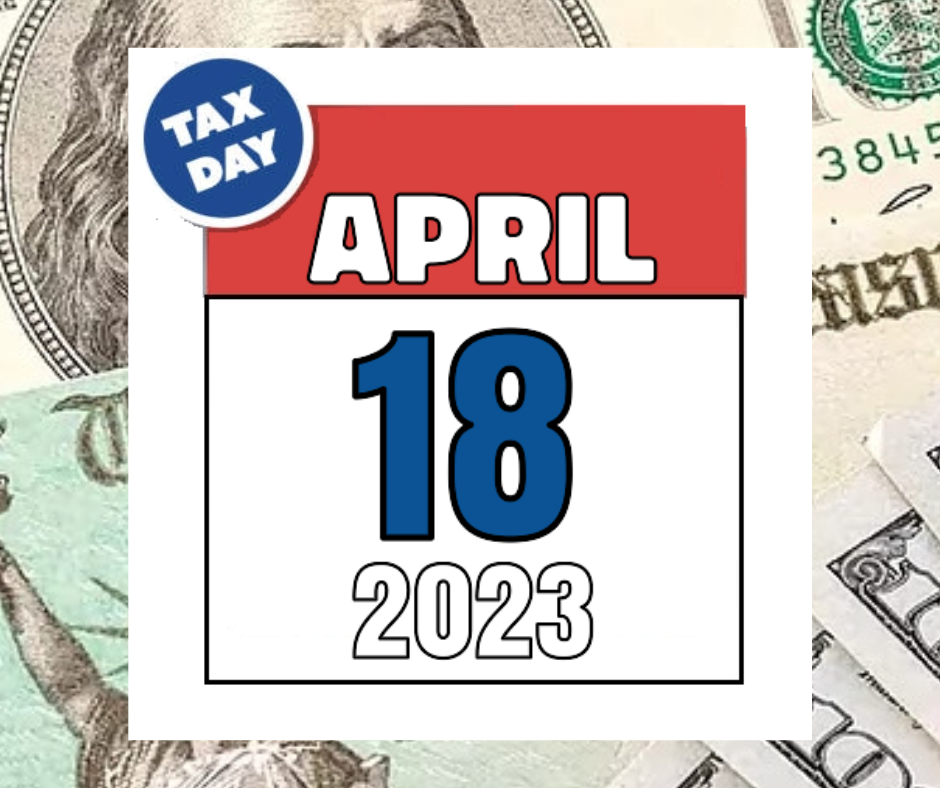 The Internal Revenue Service reminds taxpayers that IRS.gov provides last-minute tax return filers with the resources they need to get taxes done before the April 18 deadline.
IRS.gov remains a great resource to help people working on their taxes in the final days before the deadline. The website has numerous resources ranging from tax preparation and refund tracking to tax law research and business topics. For answers to tax law questions, taxpayers will find tools like the Interactive Tax Assistant or they can use the Frequently Asked Questions tool to find answers to dozens of topics.
For last-minute filers, IRS Free File allows those who made $73,000 or less in 2022 to prepare and e-file tax returns for free. Anyone can use IRS Free File to submit an extension of time to file regardless of their income. But remember, an extension to file is not an extension to pay taxes.
Get tax information, day or night
IRS.gov is available at any time. It's easy to view, download or print tax products right away. Taxpayers will find filing information for individuals, businesses and self-employed and charities and nonprofits.
To see their federal tax information, taxpayers can use the Online Account. They'll find information such as a payoff amount, the balance for each tax year owed, their payment history and key information from their current year tax return as originally filed. They can also get tax return transcripts.
Taxpayers can also use the Get Transcript tool to view, print or download their tax transcripts after the IRS has processed the return.
Individuals can find the most up-to-date information about tax refunds using the Where's My Refund? tool on IRS.gov and on the official IRS mobile app, IRS2Go. Within 24 hours after the IRS acknowledges receipt of an e-filed return, taxpayers can start checking on the status of their refund.
Those who owe can use IRS Direct Pay to pay taxes for the Form 1040 series, estimated taxes or other associated forms directly from a checking or savings account at no cost. For more payment options, visit IRS.gov/payments.
Prevent processing holdups
The IRS encourages all taxpayers to file electronically and choose direct deposit to avoid delays in receiving a refund. Filing on paper can significantly delay a refund.
In addition to e-filing, tax software helps individuals steer clear of mistakes by doing the math. It guides people through each section of their tax return using a question-and-answer format.
Taxpayers should be sure to have all their year-end income statements and other necessary paperwork before filing a return. This includes Forms W-2 from employers, Form 1099-G from state unemployment offices, Forms 1099 from banks and other payers, Form 1095-A from the Health Insurance Marketplace for those claiming the Premium Tax Credit and records of virtual currency transactions.
Include income from:
Goods created and sold on online platforms.
Services provided through mobile apps.
Self-employment or other business activities.
Part-time or seasonal work.
Investment income.
Assistive technology options
At the online Alternative Media Center, taxpayers will find a variety of accessible products like screen reading software, refreshable Braille displays and screen magnifying software. These products include tax forms, instructions and publications. Many can be downloaded or viewed online as Section 508 compliant PDF, HTML, eBraille, text and large print. Taxpayers should note, however, that every product is not available in all formats. For example, tax forms are not available as HTML documents.
Stop tax fraud with an Identity Protection PIN
An Identity Protection PIN is a six-digit number that prevents someone from filing a tax return using another taxpayer's Social Security number. The IP PIN is known only to the real taxpayer and the IRS. It helps the IRS verify the taxpayer's identity when the taxpayer files an electronic or paper tax return.
Anyone who can verify their identity can voluntarily opt into the IP PIN program. See Get an IP PIN for details and to access the online tool. There are options for those who cannot verify their identities online.
Get free local tax prep
The IRS' Volunteer Income Tax Assistance (VITA) program has operated for more than 50 years. It offers free basic tax return preparation to qualified individuals, including:
People who generally make $60,000 or less.
People with disabilities.
Limited English-speaking taxpayers.
The Tax Counseling for the Elderly (TCE) program also offers free tax help for taxpayers, particularly those age 60 and older.
The VITA/TCE Site Locator can help eligible taxpayers find the nearest community-based site staffed by IRS-trained and certified volunteers. Demand is high for this service, so taxpayers may experience longer wait times for appointments. Taxpayers can use the locator tool to find an available site near them. It's updated throughout the tax season, so individuals should check back or increase the distance from their location in their search if they don't see a nearby site listed.
MilTax, Military OneSource's tax service, offers online software for eligible military members, veterans and their families to electronically file a federal return and up to three state returns for free.
Adjust withholding to prevent tax 'surprises'
Now is a perfect time for taxpayers to check their withholding and avoid a tax surprise next filing season. Life events like marriage, divorce, having a child or a change in income can all impact taxes.
The Tax Withholding Estimator on IRS.gov helps employees assess their income tax, credits, adjustments and deductions, and determine whether they need to change their withholding by submitting a new Form W-4, Employee's Withholding Allowance Certificate.
Taxpayers should remember that, if needed, they should submit their new W-4 to their employer, not the IRS.
Need more time to file taxes? It's easy to get an extension with IRS Free File
The Internal Revenue Service reminds taxpayers who need more time to file that getting an extension is quick and easy. An extension gives taxpayers an automatic six more months – until Oct. 16 this year – to file their tax return.
One of the easiest ways to get an extension is by using the IRS Free File program.
While an extension allows for extra time to gather, prepare and file paperwork, it's important to remember that an extension of time to file taxes is not an extension of time to pay.
Taxpayers who owe taxes should pay their entire obligation, or as much as they can, by the normal deadline to avoid penalties and interest. The deadline this year is April 18 because the regular date of April 15 falls on a weekend, followed by a holiday in the District of Columbia.
Use IRS Free File to get an extension online
A quick and easy way to get an extension is through IRS Free File on IRS.gov. All individual tax filers, regardless of income, can electronically request an extension on Form 4868PDF by using the IRS Free File program partner software on IRS.gov. To get the extension, taxpayers must estimate their tax liability on this form and file it by April 18.
Get an extension when making a payment
Other fast, free, and easy ways to get an extension include using IRS Direct Pay, the Electronic Federal Tax Payment System or by paying with a credit or debit card or digital wallet. There's no need to file a separate Form 4868 extension request when making an electronic payment and indicating it's for an extension. The IRS will automatically count it as an extension.
Important reminders
The IRS reminds taxpayers that payments are still due by the original deadline even if they request an extension of time to file a tax return. Taxpayers should file even if they can't pay the full amount.
By filing either a return on time or requesting an extension by the April 18 filing deadline, they'll avoid the late-filing penalty, which can be 10 times as costly as the penalty for not paying.
Taxpayers who pay as much as they can by the due date, reduce the overall amount subject to penalty and interest charges. The interest rate for an individual's unpaid taxes is currently 7%, compounded daily. The late-filing penalty is generally 5% per month and the late-payment penalty is normally 0.5% per month, both of which max out at 25%.
The IRS will work with taxpayers who cannot pay the full amount of tax they owe. Other options to pay, such as getting a loan or paying by credit card, may help resolve a tax debt. Most people can set up a payment plan on IRS.gov to pay off their balance over time.
Some taxpayers get automatic extensions
Certain eligible taxpayers get more time to file without having to ask for extensions:
U.S. citizens and resident aliens who live and work outside of the United States and Puerto Rico get an automatic two-month extension to file their tax returns. They have until June 15 to file. However, tax payments are still due April 18 or interest will be charged.
Members of the military on duty outside the United States and Puerto Rico also receive an automatic two-month extension to file. Those serving in combat zones have up to 180 days after they leave the combat zone to file returns and pay any taxes due. Details are available in Publication 3, Armed Forces' Tax GuidePDF.
When the U.S. president makes a disaster area declaration, the IRS can postpone certain taxpayer deadlines for residents and businesses in the affected area. Taxpayers in certain disaster areas do not need to submit an extension electronically or on paper. People can find information on the most recent tax relief for disaster situations on the Extension of Time To File Your Tax Return page.
If You Found The Information Here Was Useful Please Consider Sharing This Page!