We confirmed the Fastest Refund Processing to Direct Deposit Date Today (Maybe the fastest in History). We have a follower that filed their Tax return on February 25, 2017, With EITC and they received a March 2, 2017, Direct Deposit Date. The IRS has really got the ball rolling this year in processing returns quickly. Early E-Filing may not be the best route after seeing this today! It seems like if you wait until after the middle of February to File you can get your tax return processed and a direct deposit quicker. Has anyone else received a tax refund quicker than normal this season?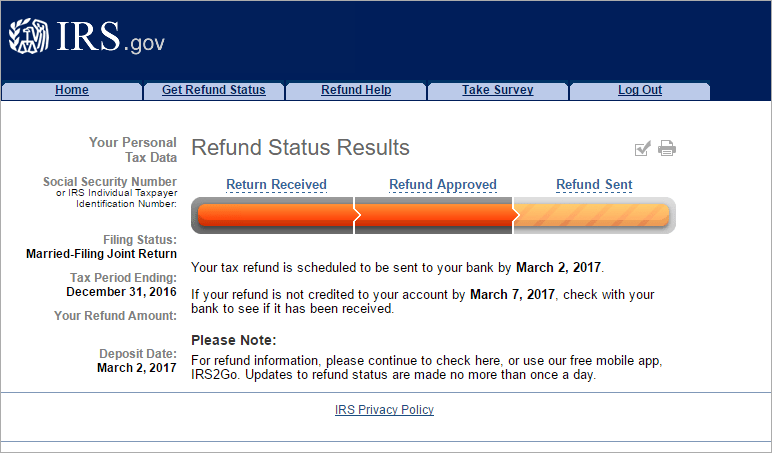 Please take part in this poll to see what the Average time frame is from Accepted to a Direct Deposit Date!

Loading ...
If You Found The Information Here Was Useful Please Consider Sharing This Page!