Once your tax return has been accepted by the IRS and added to the IRS Master File for processing. An IRS transaction code of 150 will appear on your tax return to indicate that your tax liability has been established.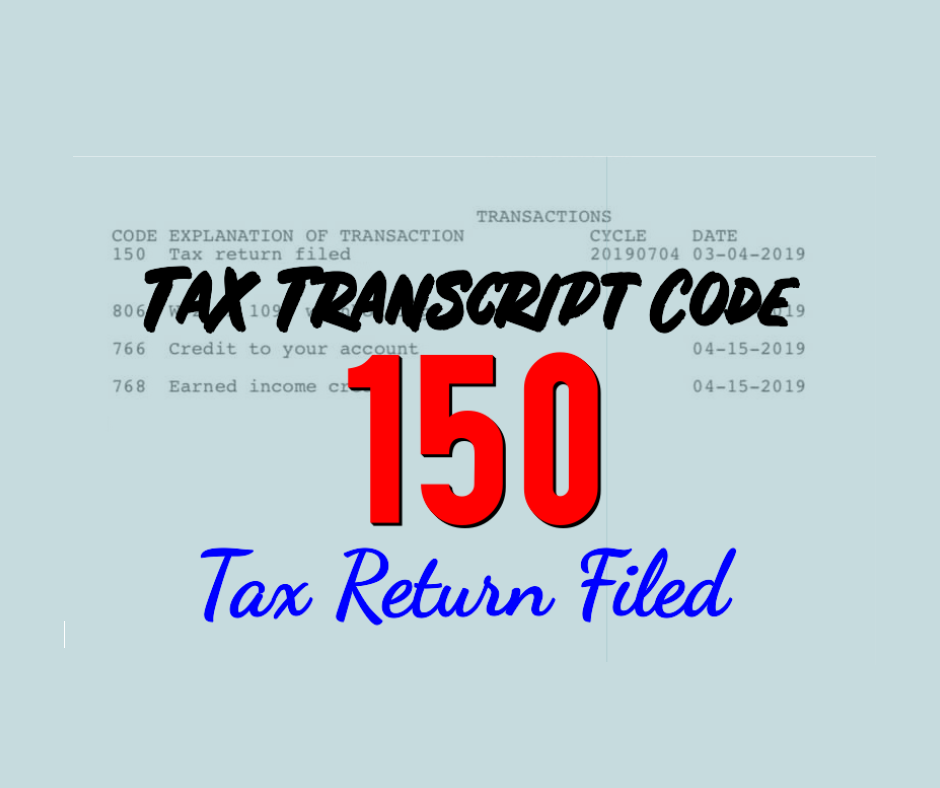 What is IRS Transcript Transaction Code 150?
If you see IRS transaction code 150 on your tax transcript, the IRS has already started processing your tax return and has determined your total tax liability due for the year. The IRS also applies any credits to your account (such as federal taxes withheld from your paycheck or estimated taxes) to calculate your final balance due.
The balance on your account will include any adjustments that the IRS made after you submitted your return for incorrect information or calculations included on your return.
What Does the Date Next to Tax Transcript Transaction Code 150 Mean?
The date next to the Tax Transcript Code 150 is the effective date of the transaction on the tax account.

What is the dollar amount next to Code 150 on my tax account transcript?
As shown in this example the $0.00 dollar amount indicates you don't owe the IRS anything based on the tax return you filed.

If the amount on your IRS Transcript code 150 line is a (-)negative number, this amount will get added to your overall refund or could reduce the amount of taxes owed.

If the amount on your IRS Transcript code 150 line is a (+)positive number, that means you owe this amount to the IRS.

If You Found The Information Here Was Useful Please Consider Sharing This Page!