What day does the IRS Update Transcripts? IRS Tax Transcripts can update any day during the week Monday through Friday. However, mass updates on daily accounts are usually Tuesday; and mass updates on weekly accounts are usually Friday.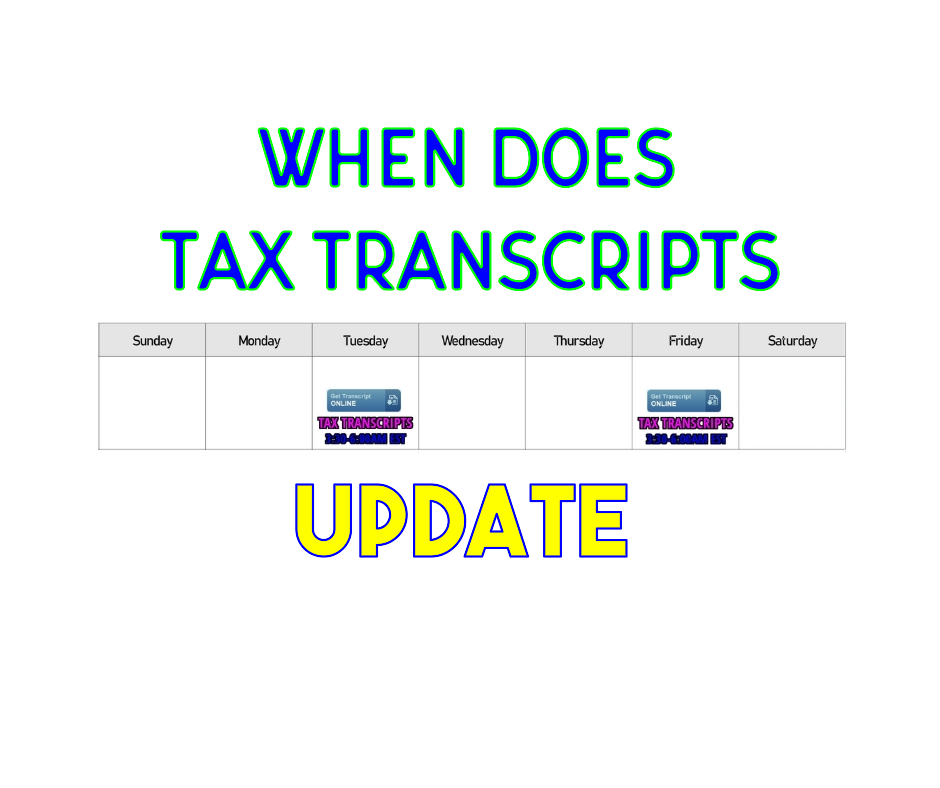 What time does Tax Transcripts Update
Tax Transcripts could reflect updates and changes on Tuesday and Friday mornings. The transcript system usually updates daily accounts on Tuesdays starting at 3:30 am EST and updates on weekly accounts take place early Friday mornings starting at 3:30 am EST.
If You Found The Information Here Was Useful Please Consider Sharing This Page!