The 2016 tax season is starting off badly for the Internal Revenue Service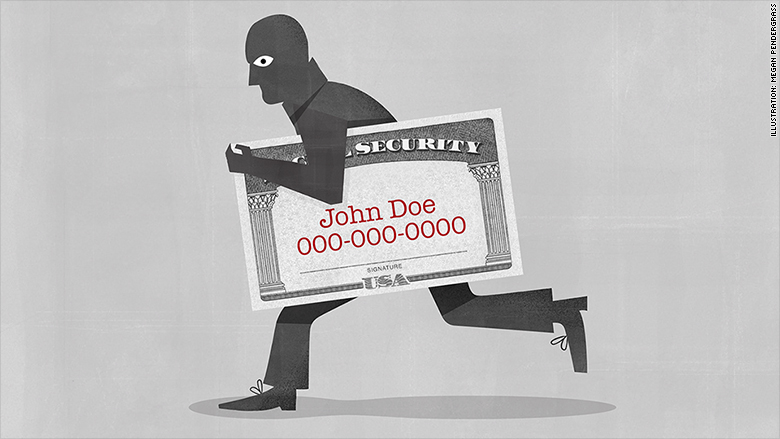 The agency on Tuesday said hackers last month used malware to automatically generate E-file personal identification numbers that could help them steal tax refunds. The attack involved 464,000 Social Security numbers that had already been stolen, of which 101,000 were used to successfully generate an E-file PIN. Those PIN s are sometimes used by filers submitting their returns electronically.
The IRS said no personal taxpayer information was compromised and is notifying by mail those taxpayers whose data was targeted. The agency is taking the added step of marking any targeted accounts to protect them against tax-related ID theft.
The agency's cyber-security experts are monitoring the situation. The IRS said the hack attack is not related to a system-wide computer failure last week that kept the agency from accepting tax returns.
The attack follows the huge data breach the IRS experienced last year when identity thieves swiped personal data from 330,000 taxpayers to file fraudulent tax refunds. The hackers ended up stealing $50 billion in federal funds. A report from the inspector general later found that the IRS system for detecting ID theft may have been vulnerable to breaches.
For anyone who is notified by the IRS or any other company about a possible breach of their personal data, here are a few tips to keep your ID secure against theft:
First, pull all of your credit reports from the three main reporting agencies—TransUnion, Experian, and Equifax—for free at annualcreditreport.com. If the company offers a free credit monitoring service, sign up for it.
On your credit reports, check for any suspicious accounts that you didn't open under your name. If you find any, contact your local police to file an ID theft report. Ask the reporting agencies to put a fraud alert on your credit reports and reach out to all of your financial institutions to let them know you've been a victim of ID theft.
To be safest, request a freeze on your credit reports. This keeps lenders from pulling your credit report and opening a new account in your name.
To secure all your personal information is safe on all of our pages and website. Please remember when sharing info ALWAYS BLOCK out ALL Personal Information to prevent these hackers from gaining any further chances to get taxpayer's information.

If You Found The Information Here Was Useful Please Consider Sharing This Page!