Welcome to RefundTalk.com – Your Trusted Source for IRS Tax Refund Updates!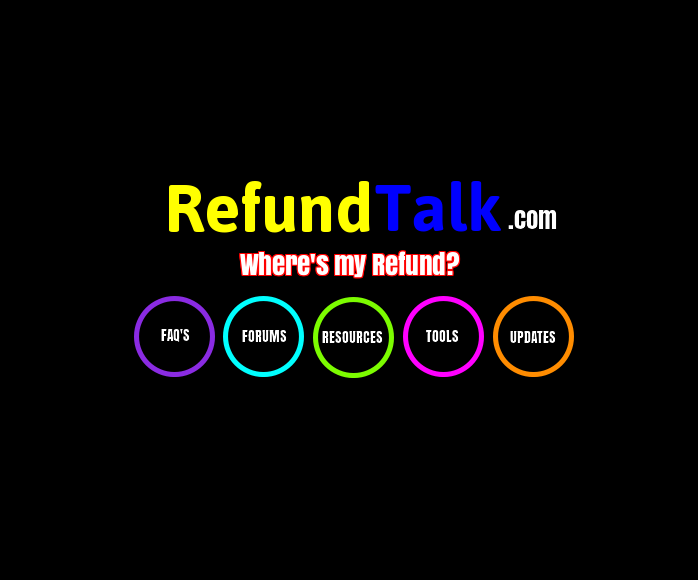 Our Mission
At RefundTalk.com, we understand that waiting for your tax refund can be both exciting and anxiety-inducing. Our mission is to ease your tax refund journey by providing accurate and up-to-date information, expert guidance, and a user-friendly platform for tracking and managing your IRS tax refund.
Who We Are
RefundTalk.com is a dedicated team of tax experts, technology enthusiasts, and customer service professionals who are passionate about helping individuals like you navigate the complexities of tax refunds. With years of experience in the field, we have honed our expertise to provide you with the best possible service.
What We Offer
1. Real-Time IRS Updates: We stay connected with the Internal Revenue Service (IRS) to ensure that we have the latest information on tax refund processing. You can rely on us to provide you with accurate and timely updates on the status of your refund.
2. Expert Insights: Our team of tax experts is always on hand to answer your questions and provide you with valuable insights into tax refunds, deductions, credits, and more. We aim to empower you with the knowledge you need to make informed financial decisions.
3. User-Friendly Platform: We've designed our website to be intuitive and user-friendly. Tracking your tax refund status is as easy as a few clicks. Plus, we offer helpful resources and tools to simplify the tax filing process.
4. Community Support: We believe in the power of community. Join our forums and connect with others who are going through the same tax refund journey. Share your experiences, ask questions, and learn from fellow users.
Why Choose RefundTalk.com?
Reliability: We take pride in our commitment to accuracy and reliability. You can trust us to provide you with the most up-to-date and trustworthy information available.
User-Centric: Your satisfaction is our top priority. We continuously work to improve our platform and services based on your feedback and needs.
Security: We prioritize the security of your personal information. Rest assured that your data is handled with the utmost care and is protected by industry-standard security measures.
Join the RefundTalk.com Community
We invite you to join the RefundTalk.com community and make us your go-to resource for IRS tax refund updates. Whether you're eagerly awaiting your refund or seeking tax advice, we're here to assist you every step of the way.
Thank you for choosing RefundTalk.com. We look forward to being your trusted partner in your tax refund journey.
If you have any questions or suggestions, please don't hesitate to contact us. Your feedback is invaluable to us.
Sincerely,
The RefundTalk.com Team
If You Found The Information Here Was Useful Please Consider Sharing This Page!